ABOUT US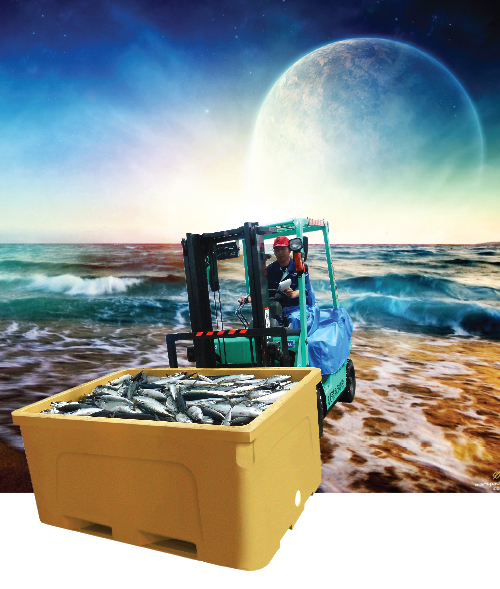 Throughout time, man has always been concerned with methods of keeping foods fresh during storage and transportation. Though many kinds of containers like wooden crates, metal boxes, burlap sacks and the later, polystyrene, had been used before, eventually it was settled that a by-product of Petroleum, Plastic, which was found to be light-weight and yet durable, strong and long lasting, was most suitable.

The beginnings of our company, Ocean Roto Moulding Sdn. Bhd., was driven by the worldwide demand for these high quality containers by the fast growing Food Processing, Fisheries and Ice-Cube Industries.

Here, at Ocean Roto Moulding Sdn. Bhd., we design and manufacture Insulated Plastic Containers using the Rotational Molding method just for this purpose. The one-piece seamless, double-walled molded containers are made from virgin material Medium Density Polyethylene (MDPE) and insulated with Polyurethane (PU), one of the best insulating agents in this present time.

Established in December of 2005, we have at our disposal, expertise of many years experience. Our workforce comprises of people who are experts in their fields who are totally committed to their work. To date, we have more than 150 workers in charge of our various departments and we are proud to have a very high production capacity. We have our own Research and Development Department coupled with a strong Management Team, which makes our products at Ocean Roto Moulding Sdn. Bhd. innovative, reliable and durable.

We are not here just to make the next best-selling product. We are setting a standard of a set of values based on integrity, respect and care for our customers and our community. After all, we are here to deliver manufacturing excellence, which should benefit not only us but everyone.